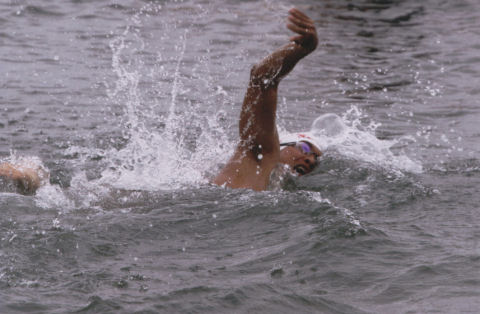 P.J. Swimming around the Rock of Gibraltar, 2 July 2005
On the 6th of August 2005, I achieved my dream of swimming solo from England to France, in 12 hours and 24 minutes. This swim was sponsored by Methodist Schools' Foundation and raised funds for two charities, the Methodist Schools' Foundation and Action For Aids Singapore.
Please consider donating to either charity (links below).
8 August 2005: The swim was successfully completed. Thank you to all of you who believed in me and supported me throughout this journey. A full report is available on my training blog.
9 August 2005: Happy 40th National Day, Singapore!
Born and raised in Singapore, P.J. has represented Singapore in swimming at every level up to and including the Olympics (Atlanta 1996). Educated for eleven years in the various Anglo-Chinese Schools, he entered at Harvard at age 16 where he was a member of the Harvard Men's Swimming and Diving Team. He wrote his thesis on Singapore racial policy, and graduated with a B.A. cum laude in East Asian Studies.

Singapore's 21st Rhodes Scholar, he read for a second B.A. in Modern History and Politics at Oxford University, where he was Captain of the Oxford University Swimming Team. Currently, he is currently teaching at Anglo-Chinese School (International).
In September 2005, after his attempt on the Channel, he returned to Oxford University to commence reading for a Doctorate of Philosophy in Modern History.
About the Methodist Schools Foundation

The Methodist Schools' Foundation was set up by the Methodist Church in Singapore in 1997 for the purpose of:
Constructing, maintaining and improving the school buildings and facilities of the Methodist schools in Singapore.
Purchasing educational equipment, teaching aids and computers for the Methodist schools in Singapore.
About Action For Aids Singapore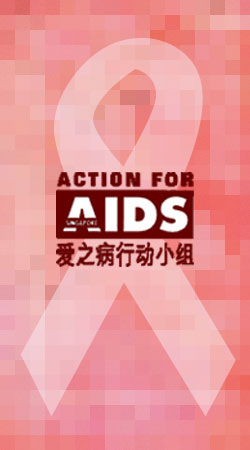 Action for AIDS (AFA) is a caring NGO committed to AIDS prevention, advocacy and support. Its mission is to prevent transmission of HIV/AIDS through continuous education targeted at vulnerable groups; to advocate for access to affordable care and against HIV/AIDS discrimination; and to provide support for PWAs, caregivers and volunteers.
To donate to the Methodist Schools' Foundation, download a donation form (PDF, 40KB). Adobe Acrobat Reader required.
To donate to Action For Aids Singapore, go to the Online Donation Portal.